ORDER
Use the following form to place your order.
Or call the CAA Executive Director at 303-305-3728.
SHOP
The following items are currently available for purchase.
LIABILITY SIGN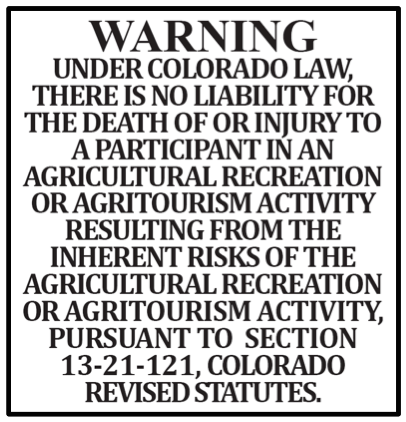 Member Price
$60.00 + $27.00 S&H + Tax
Non-Member Price
$100.00 + $27.00 S&H + Tax
They measure 20.75" high by 20" wide and are printed in black 1" high letters on a white background (complies with HB 14-1280) on .04-gauge aluminum. The corners are rounded and four corner holes are pre-drilled for easy installation.
If more than 4 items are ordered, additional shipping and handling will be charged.